Welcome! For additional information on one of our game lines or to see one of our web comic series, click one of the links below. You can also click one of the below buttons to be taken to our online store, to join our official Discord server, and to view us on Twitch for live events.
FreedoniaCon is happening February 19th through the 21st!
Event list will be coming soon, so check back at this space regularly. To take part in interactive events, join us on Discord, and for streaming events, follow us on Twitch.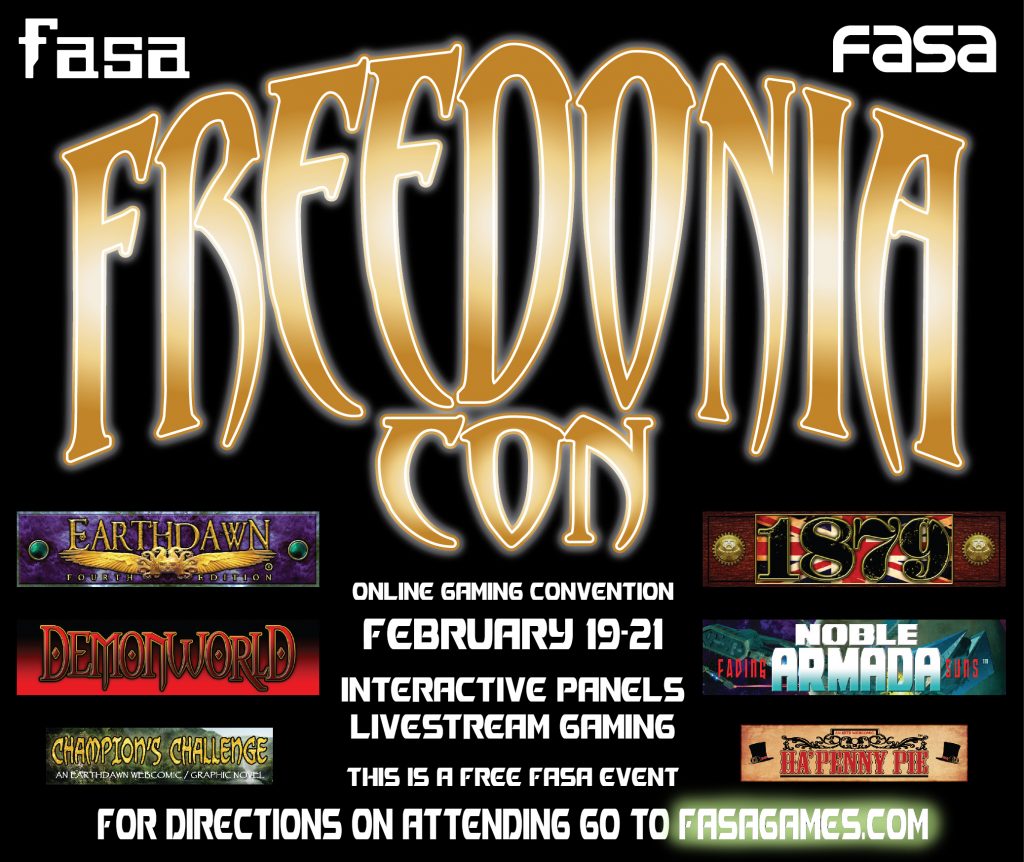 ---
Michael here with another Earthdawn developer blog. It's been a couple months since we held our digital convention and I…

If you missed the first part of this series, check it out here. To summarize, this a review of some…

Hoo boy. I am home from attending my first even Gen Con and my mind is still spinning from the…


What's Up with Noble Armada? Howdy! Line developer Todd here dropping in to give a word on what is going…

Click the above banner to be taken to the site hosting for the Ha'Penny Pie webcomic

Click the above banner to be taken to the site hosting for the Champion's Challenge webcomic
---
Under the GDPR, FASA Games Inc. has implemented tools to comply with the Rights enumerated. If you are in a nation affected by the GDPR, and wish to exercise any of the Rights specified in this law, send e-mail to contact@fasagames.com with the specifics of your request. Thank you.