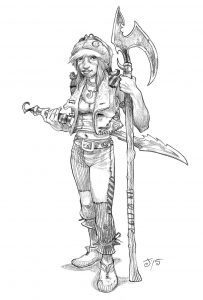 We are winding our way down through the last of the high Circle previews for the upcoming Earthdawn Companion, coming out later this year. In this penultimate installment, we take a look at the Air Sailor. For Morgan's take on the reasons behind the changes from Third Edition, check out the article on his blog.
As we've seen with other Disciplines in these later previews, many of the talents — even the new ones created for Fourth Edition — are available to other Disciplines, and were probably talked about in those previews. Song of Battle, for example, was talked about in the Troubadour preview a few weeks back.
There is one talent, however, that is unique to the Air Sailor, and that is the Fifteenth Circle Discipline talent Concentrated Assault.
This talent is a boon to any adventuring group and solidly represents the Air Sailor's teamwork theme. Made against the Social Defense of a target group (with some modifiers), all of the Air Sailor's allies gain a +2 bonus per success to all tests (except Damage and spell Effect tests) made against that group. The Air Sailor himself doesn't benefit from his own effect, but if you have two Air Sailors they can buff each other up.
Just one more preview to go. Next week… the Cavalryman!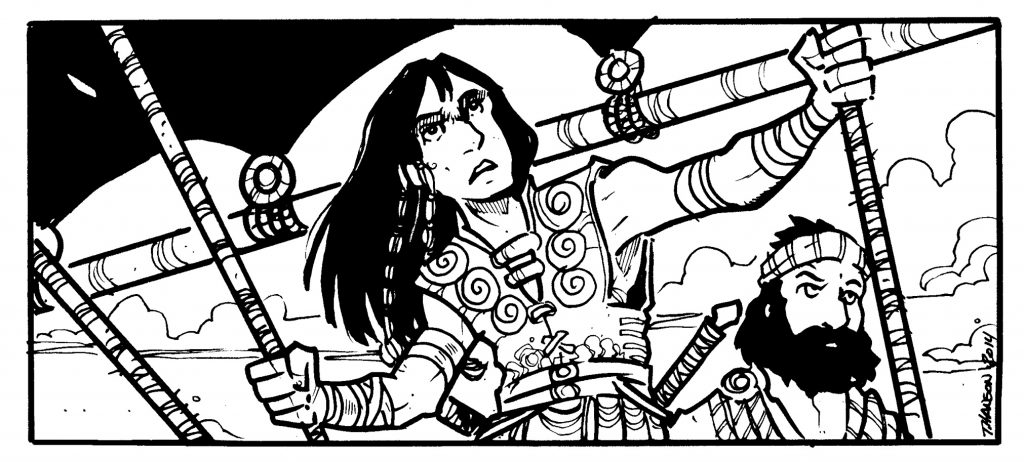 Warden Talent Options: Astral Sight, Blood Share, Cold Purify, Defensive Posture, Down Strike, Eagle Eye, Gliding Stride, Impressive Display, Relentless Recovery, Spot Armor Flaw
Ninth Circle
Coordinate Attacks: Any Harried penalties caused by the adept working together with their allies are increased by 1. This does not affect Harried penalties caused by spells.
Karma: The adept may spend a Karma Point on Recovery tests.
Discipline Talent: Lasting Impression
Tenth Circle
Defense: The adept adds +2 to their Social Defense.
Initiative: The adept adds +1 to their base Initiative Step.
Discipline Talent: Thought Link
Eleventh Circle
Defense: The adept adds +1 to their Mystic Defense.
Karma: The adept may spend a Karma Point once per round on an Action test made when adjacent to an ally.
Discipline Talent: Lion Spirit
Twelfth Circle
Defense: The adept adds +4 to their Physical Defense.
Recovery: The adept gains 2 additional Recovery tests per day,
Discipline Talent: Rally
Master Talent Options: Champion Challenge, Critical Hit, Disarming Smile, Fluid Movement, Life Check, Second Chance, Soul Aegis, Undermine
Thirteenth Circle
Windborne Speed: The adept takes 4 Blood Magic Damage and makes an Air Weaving (6) test. Each success increases the travel speed of their group by 10%. This may affect vehicles no larger than a galley or a total of no more than 50 people on foot and/or mounted. In combat, this increases the movement rate of all affected by 4. This ability lasts for one day, after which the Blood Magic Damage can be healed.
Defense: The adept adds +3 to their Social Defense.
Mystic Armor: The adept adds +1 to their Mystic Armor.
Karma: The adept increases their Karma +1 Step to a d8.
Discipline Talent: Second Attack
Fourteenth Circle
Defense: The adept adds +5 to their Physical Defense.
Initiative: The adept adds +2 to their base Initiative Step.
Discipline Talent: Song of Battle
Fifteenth Circle
Defense: The adept adds +2 to their Mystic Defense.
Recovery: The adept gains 3 additional Recovery tests per day.
Discipline Talent: Concentrated Assault