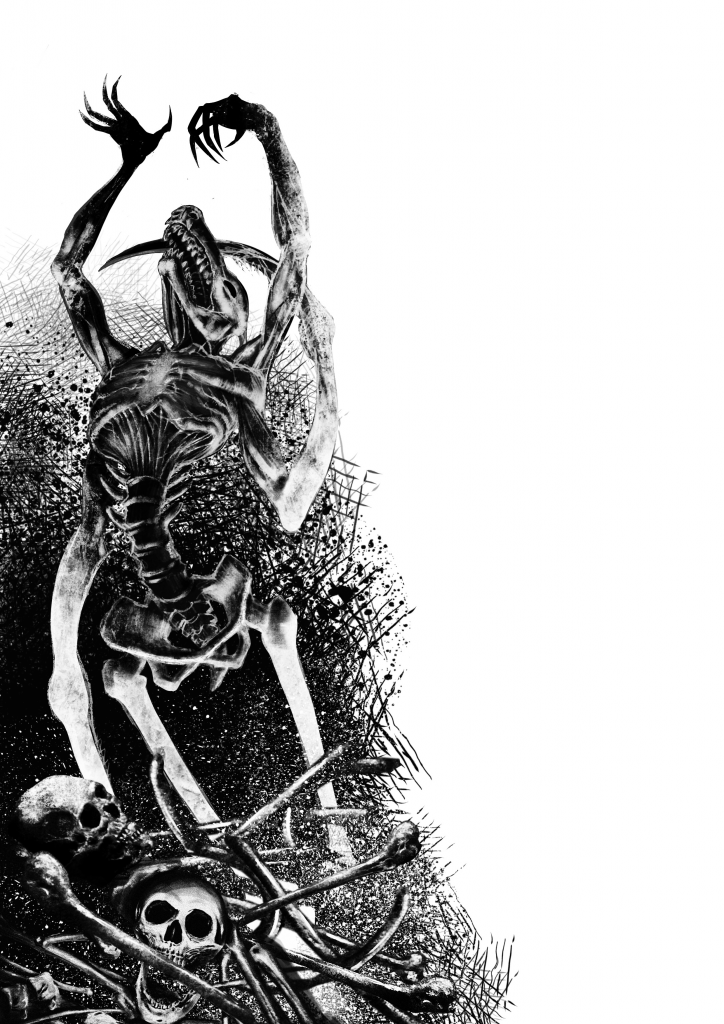 Hello! Andi here.
We're waiting on a few pieces of art that still aren't in yet for The Adept's Journey: Mystic Paths. Then we hope to finish layout quickly. I would have liked to have had this all done already, but the best laid plans…
Beyond that, everything is still moving forward.
Since art is on my mind. Let's discuss art.
Personally, I think that there should be more dark art in Earthdawn.  That's not to say that I think every image should be horrid and gory. I just want to see more of the horror aspect of the game brought out in the artwork.
How much more? How much darker? Is there a level that becomes too horror and not enough fantasy?
Everyone is going to have different ideas. I'm not sure that there is a decisive answer. I think as a team,  we're always going to be trying to find a good middle ground.
What I do know is that we have made some changes in art for The Adepts Journey: Mystic Paths. I hope that they are noticeable without having gone so far as to alienate fans.
When the book comes out,  I'm very curious to hear if we went far enough or too far. Hopefully the changes will be liked! As always, let us know what you think. We love hearing from you!