First off, apologies for not getting a blog post out last week. As I mentioned over on Discord, between the massive progress we've been making on getting Fort Alice laid out and ready for production, and spending some family time for Father's Day last weekend, I've just been swamped. On that note, I thought I'd use the post this week to give you all a little taste of how Fort Alice is coming along, particularly with the gorgeous layout work that Don is putting together for us. Our Kickstarter backers got to see these images already, along with a few other production updates, so if you are a backer and you haven't checked your email, you might want to do so sooner rather than later.
With that out of the way, let's take a look at the screen shots I have to show you (in no particular order):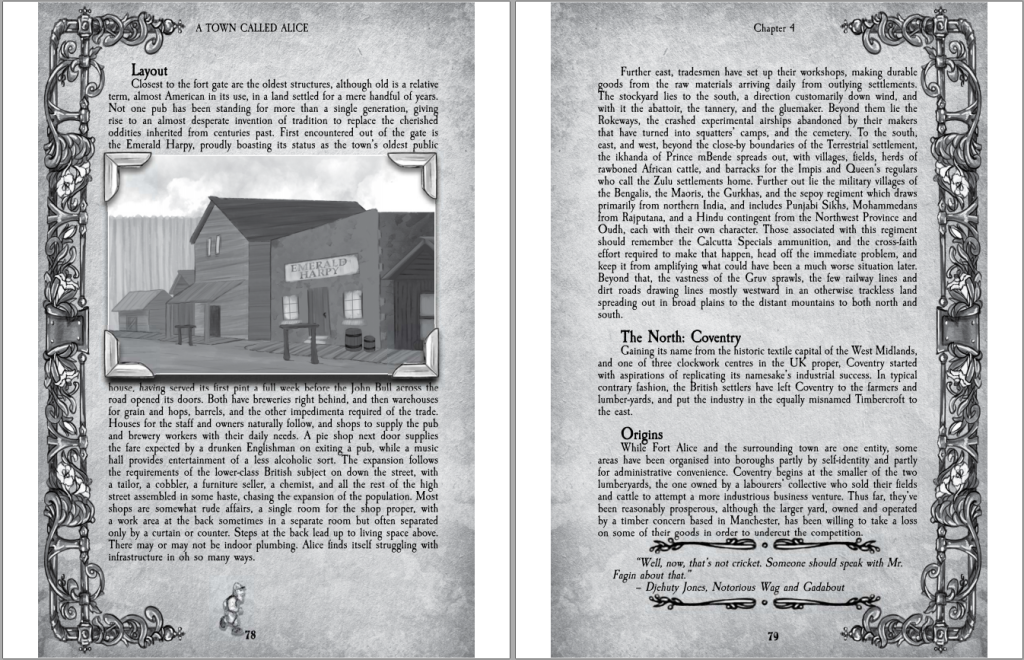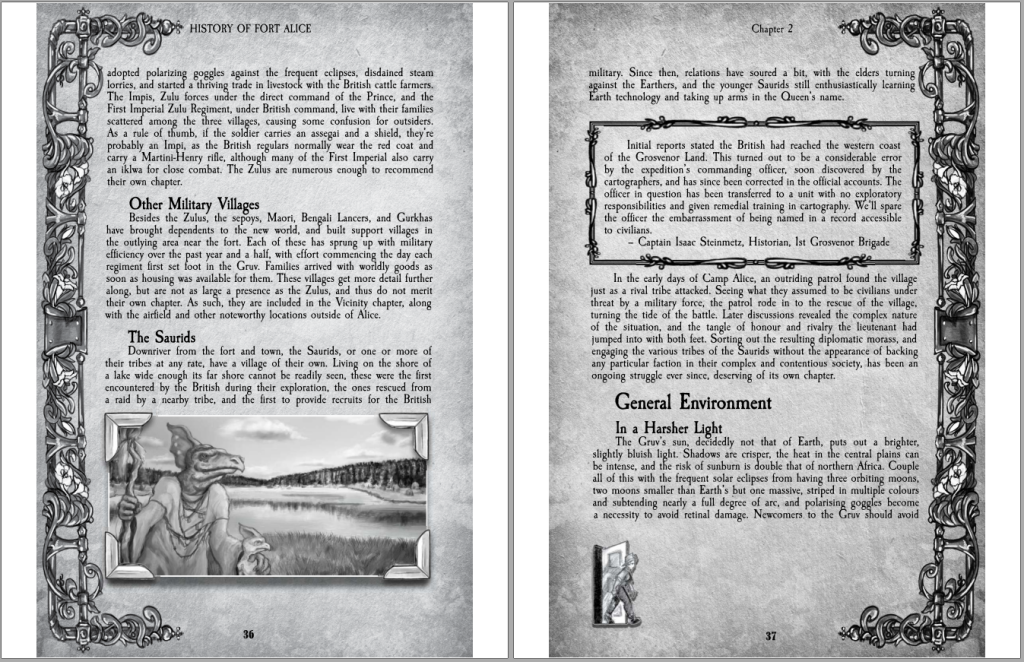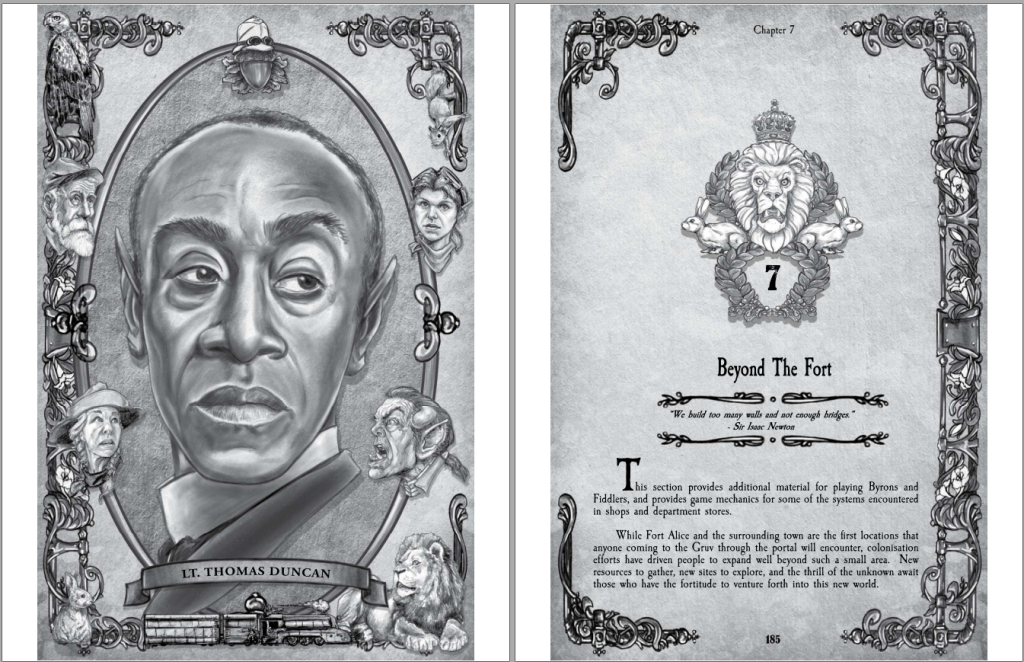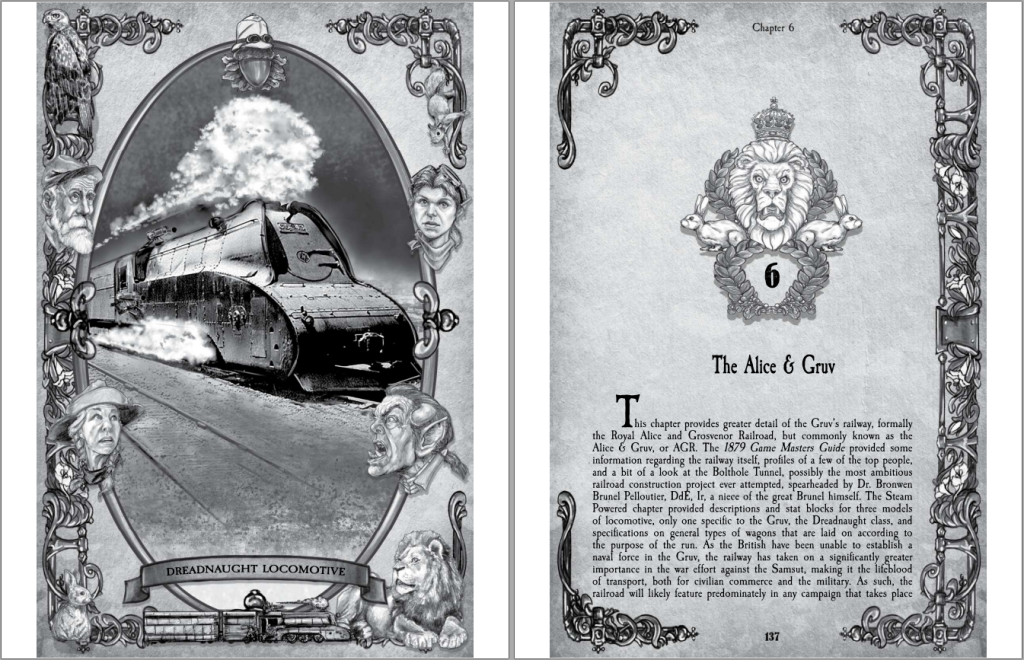 There are still some tweaks to be made, both from layout and from text (I did a thorough review of the book last week and provided my full notes), but this should hopefully give you a general idea of the look and feel of the books as everything comes together. Normally when I do my book reviews, I'm going one page at a time in order to get full view and hopefully maximize my chance of seeing errors, but it's a completely different experience looking at it in two page view and getting to see the motion studies move across the pages through each chapter, and I'm really looking forward to getting my hands on the physical copies once they're completed and seeing how it all comes together there. Again, hats off to Don for the incredible layout work. Things are shaping up to really make some gorgeous books.
We'd love to hear your thoughts on how things look! Let us know in the comments below and on Discord.
That's all I have to share for this week. I've got some more work to do on my end to hopefully bring us home on Fort Alice, and then it's full steam ahead for Saurids on the Grosvenor Express. I hope everyone has a fantastic weekend, and we'll see you in the next one!