Hello! Andi here, project manager for FASA Games!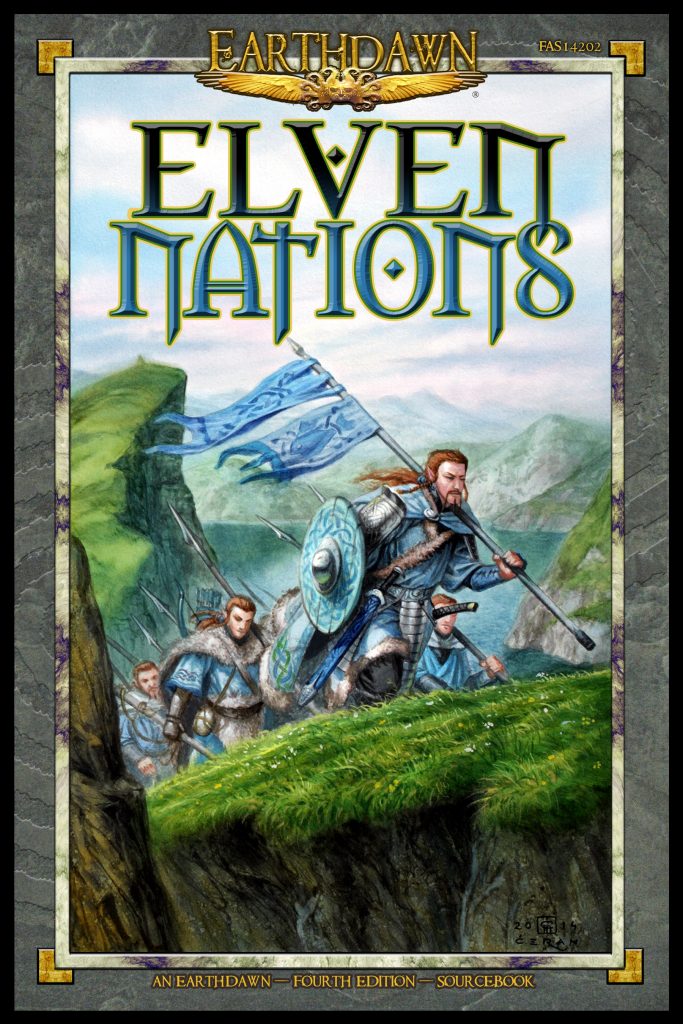 The Earthdawn team is hard at work.  As you should know, Elven Nations is out in PDF.  The book is also with the printers (pre-order it here or get the bundle). We're hoping to get that printed and sent to distribution soon, then off to all of you!

I'm sure what many of you really want to know about is: What's next for Earthdawn?

We have several projects in various stages of development. Here are the ones I feel are most likely to come out the soonest:
Morgan's Mystic Paths (yep, absolutely a "working" title)
Iopos
Legends of Barsaive chapters 6, 7, and 8
We have many great things in the works. Possibly even a few surprises.

I just wanted to thank everyone again for all of your support. Expect more information as things progress!
You should also expect more regular blog posts from the team. Sorry we've been so quiet.

P.S. As always, Please feel free to contact me, or to have me relay questions and comments to the team at andi@fasagames.com