An update went out to our Kickstarter backers late last night, but to keep everyone else who did not back the last Kickstarter informed, Saurids on the Grosvenor Express is almost complete, save for a handful of very minor edits with the back cover. Don has pushed through for us once again despite being under the weather, and I hope you'll all join me in thanking him for his fantastic work and wishing him well as he rests up. The hope is that our plans with the next set of books will take some of the pressure off so that things get easier for him. Just having the layout formula worked out for this book has certainly made a huge difference in how things have gone.
My anticipation is that the final PDF should get uploaded to our shop this coming week, with codes going out to the backers for their downloads and the PDF being available for purchase by everyone else. As with previous downloads, if you're a backer, make sure you have set up your account on https://shop.fasagames.com/ so that the code may be added to your account and you can access your download.
When the PDFs go out, the final print files will be sent out to the printers, they will ship the printed books to us, at which point the backers will get the shipments with all their items sent out and the hard copies will be in stock for people to purchase in the web store.
But enough of me talking about logistics; I'm sure you're all wanting to see some previews of what the book will look like. Well worry not, I've taken some screen shots of the PDF in edit to share: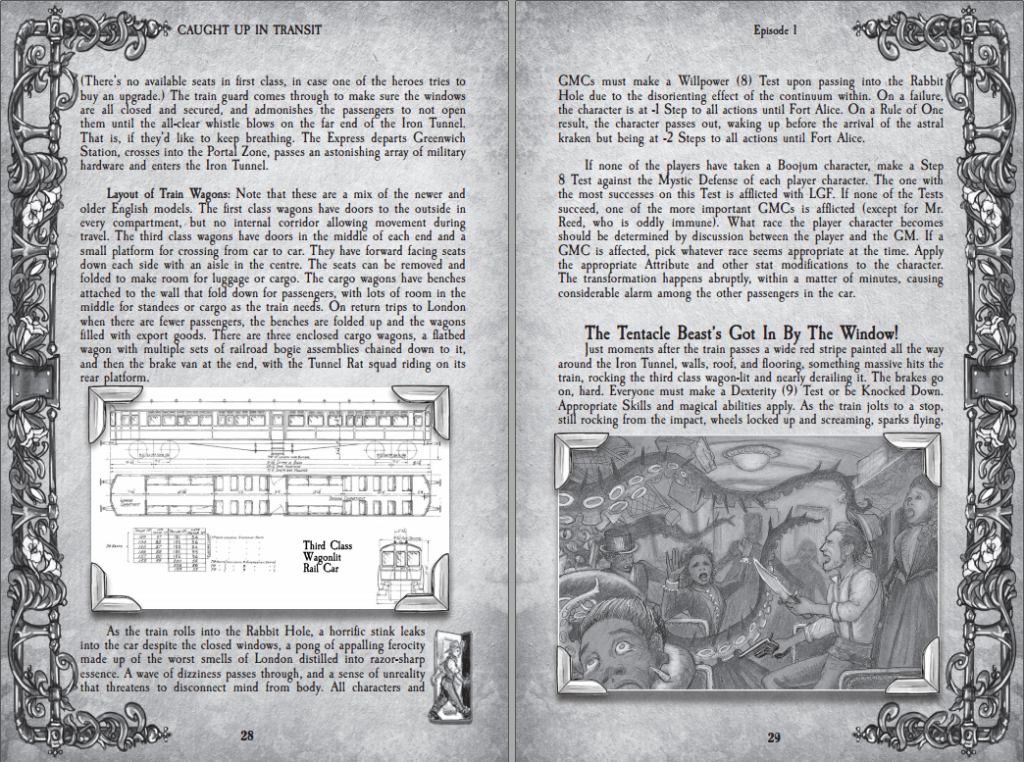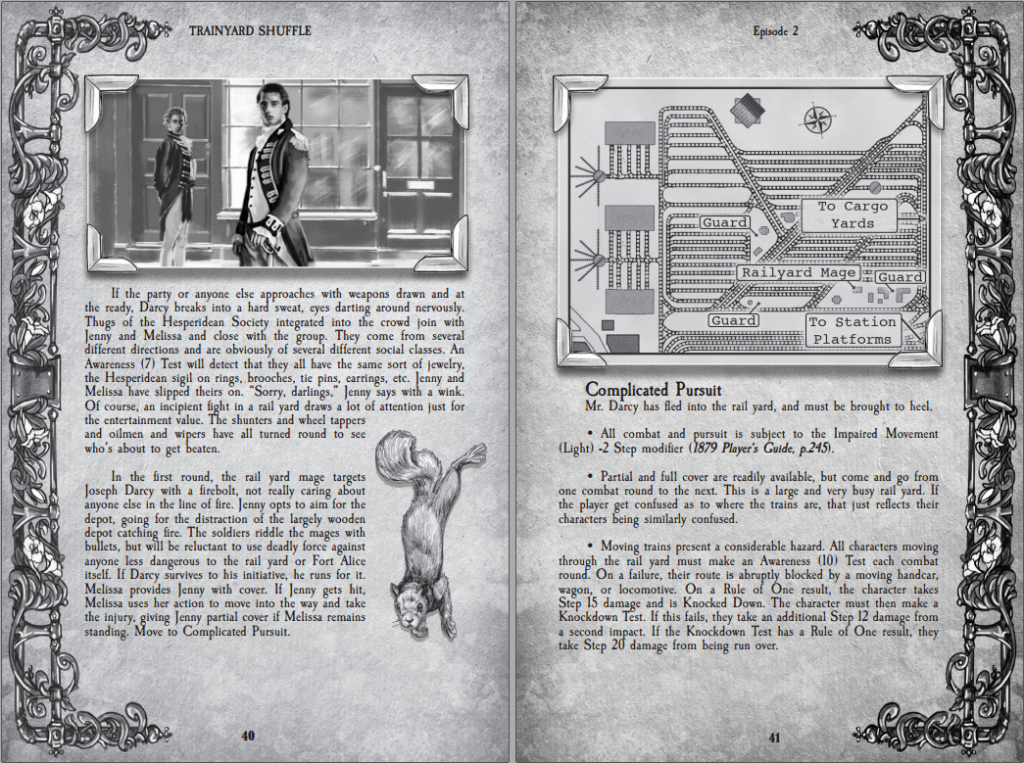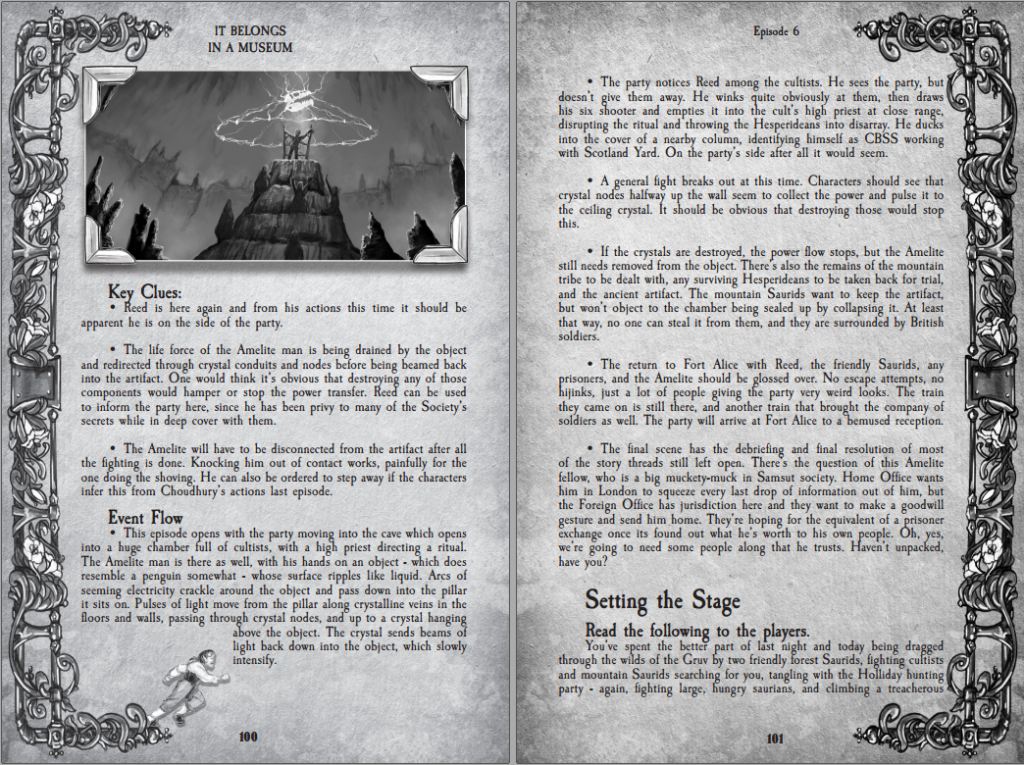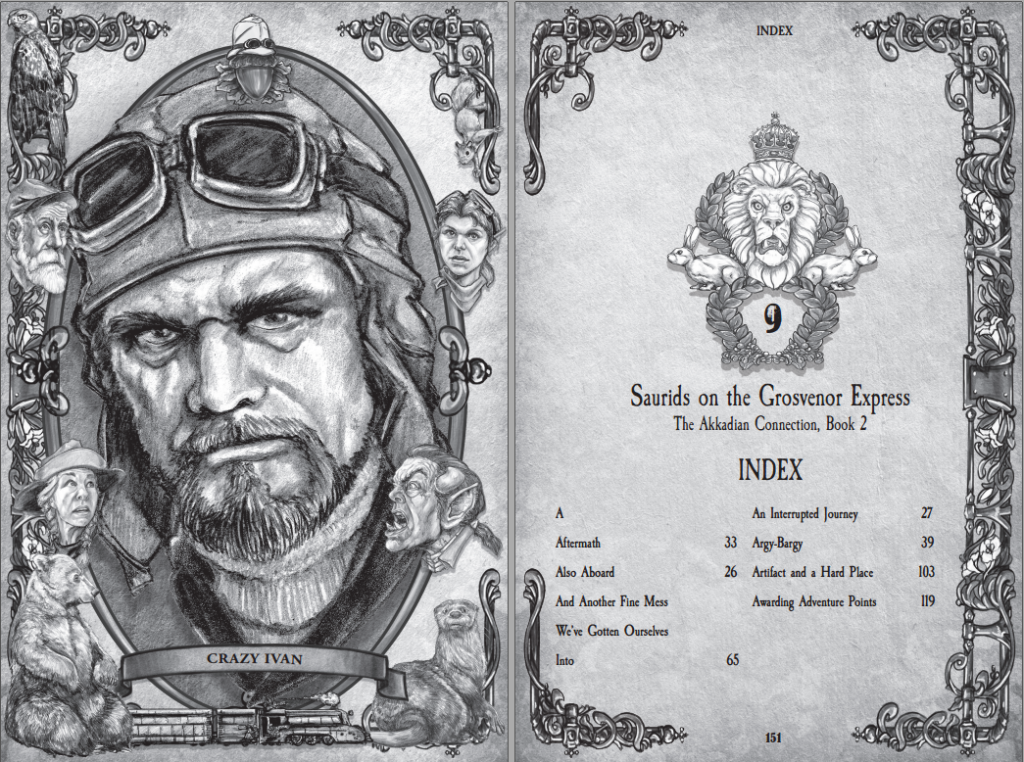 This is a fun adventure with a lot of action, and I hope all of you get the chance to enjoy playing through it. I will want to hear all of your stories for how you've integrated it into your campaigns and what crazy shenanigans your players use to get around the challenges written in that we didn't even dream of. Be sure to share them on Discord when you play through. We'll see you next week!