1879: London Kickstarter Preview / Announcement
On 22 July, we will launch the Kickstarter for the London sourcebook and the first adventure book. By that date, the softcover 1879 GMG will have shipped to the backers of our previous KS, and will be available to the general public on our web store. The London KS will, like the 1879 GMG KS, gather the budget for artwork and printing for books that are otherwise done. Backers for the PDF and higher levels will get immediate access to the galley proof of both books. What books?
London, or The Haunted City, explores the Great Smoke in depth, with 256 pages of game-ready material. We cover Transportation (foot, horse, steam, train, air), Communications (postal service, telegraphy, telephony, magic), and Business (Dodgers need to know how fire insurance works!). The Geography chapter goes borough by borough through inner London, providing locations that adventurers might like to visit, GMCs to encounter, and of course Adventure Hooks that can be used as side quests or the foundation of entire campaigns. We explain the governance of the British Empire in the Politics chapter, and talk about the royal family of the era. The Criminals chapter gets into who's on the wrong side of the law, and why, and discusses the opposition that heroes and Dodgers both could run afoul of. The impact of Magic on the city gets its own chapter. There's maps, suggestions for further reading, and a portrait of the King's Cross Aerodrome.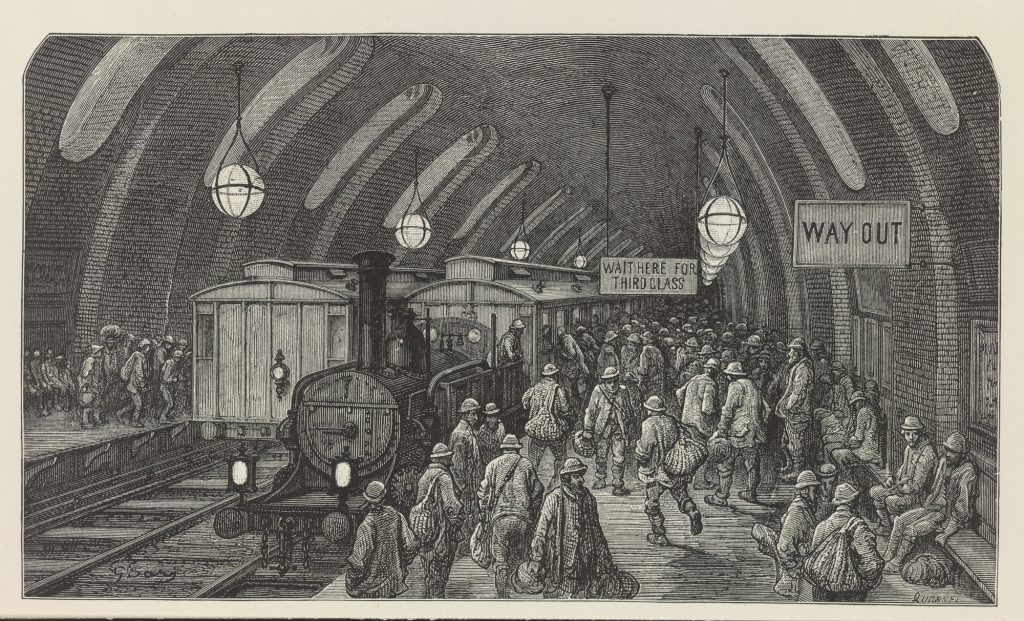 PPC01: Big Trouble in Little Soho, the first in our Plot Point Campaign series (like an Adventure Path) takes place in London, sending the players from the workhouses of Whitechapel to the docks of Limehouse, and from the upper-class residences of Chelsea to society functions in Westminster, in pursuit of a nasty new drug that's hit the street that just might have mystical origins. This adventure can be run as a standalone, or as the first part of a trilogy, that will be continued in PPC02: Saurids on the Grosvenor Express (currently in draft). The book will run 96 pages, and will include maps, portraits of the important GMCs, and all the stat blocks and other materials required to run the adventure.
The first Stretch Goal for this KS will be a binding improvement for London, or the Haunted City, from perfect binding to Smythe sewn, like the 1879 GMG. (Books less than 256 pages don't get any real advantage from Smythe binding, so Big Trouble in Little Soho will still be perfect bound.) There will be two other Stretch Goals, but you'll have to wait for the KS to see what they are.
The London KS will end on 22 August, the Tuesday after GenCon. We'll be talking up the KS at GenCon, and will have printouts of the galleys available for you to peruse at our booth. Come see us, support our KS and get two great books for your steampunk campaign!