One of the key races of Garin, the Orcs followed the Elves and Dwarves as the third of the major races to inhabit the world. The did not start out in their modern form, however. The Goblinoid race, which was the progenitor race of the modern Orcs and Goblins was a baser creature. Less intelligent and susceptible to coercion and manipulated by the Elves, they often found themselves on the bad end of a situation. Especially when caught between the Elves and Dwarves in one disagreement or another. As the ages past they grew wary of the elder two races and no longer so readily agreed to schemes and plans that saw Goblinoid blood shed for the benefit of others.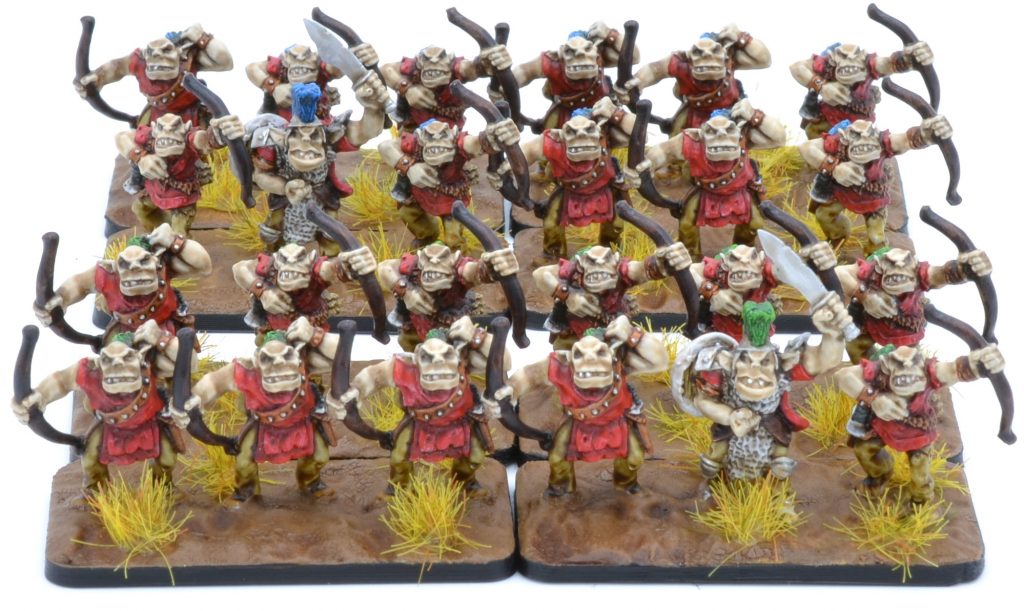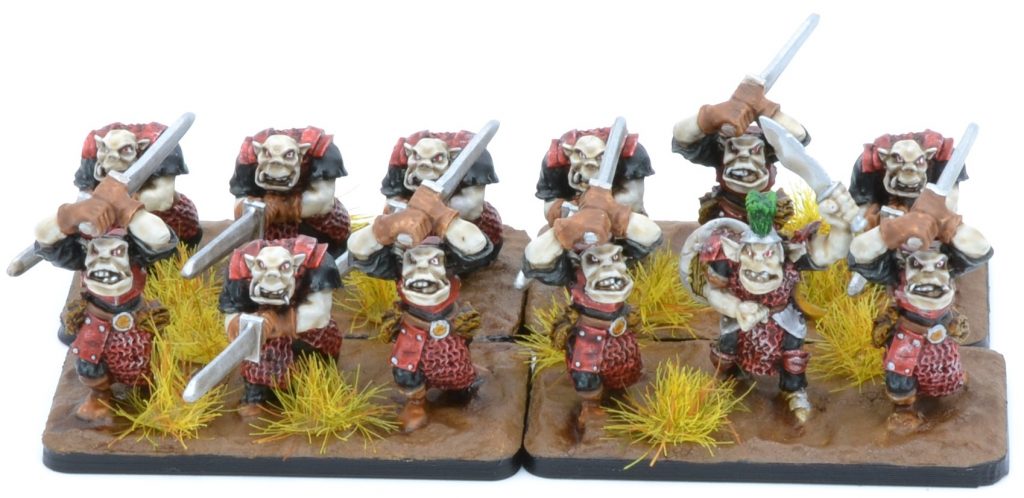 So, the Orcs stayed on the plains and in the forests and grew and prospered while the Goblins delved in the hills and mountains to discover their secrets.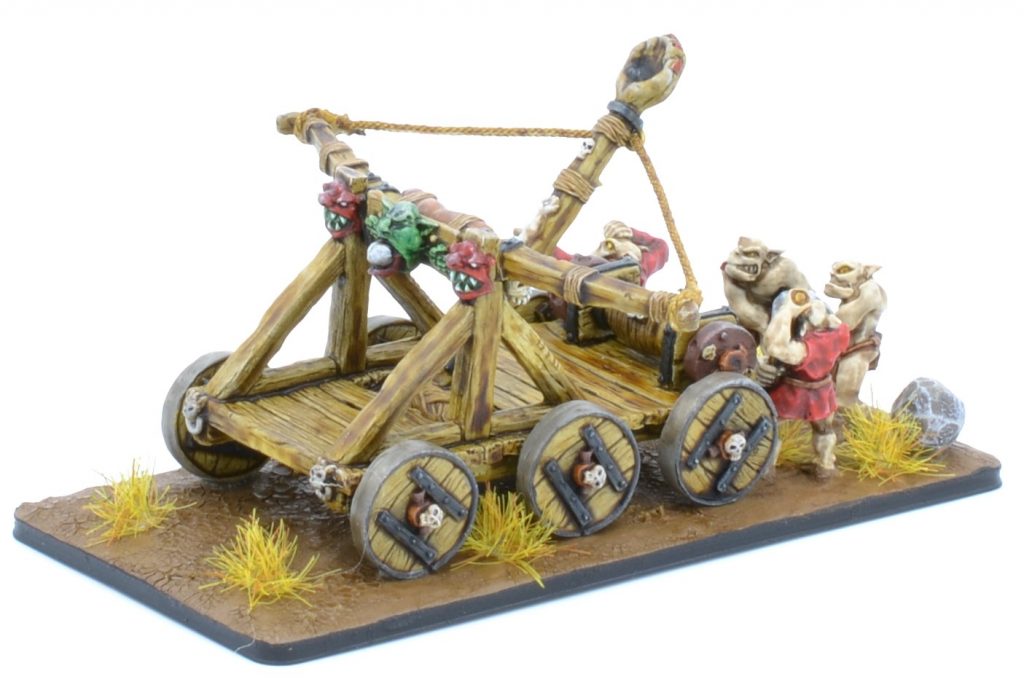 So the Orcs became very good at war.
A fully grown Orc is a daunting prospect. Clad in heavy armour and brandishing heavy weapons they present a fearsome challenge. And woe betide any commander, of any race, that believes the Orc is slow and stupid, because they will find, to their cost, that they are anything but.
The Orcs also have allies in the creatures of the world. They make great friends of the Giants, the Trolls and the Ogres. They rear packs of huge wolves and bears and ride them into battle as fast cavalry. They nurture Wyverns from hatching to adulthood, training them as mounts and riding them into the fray.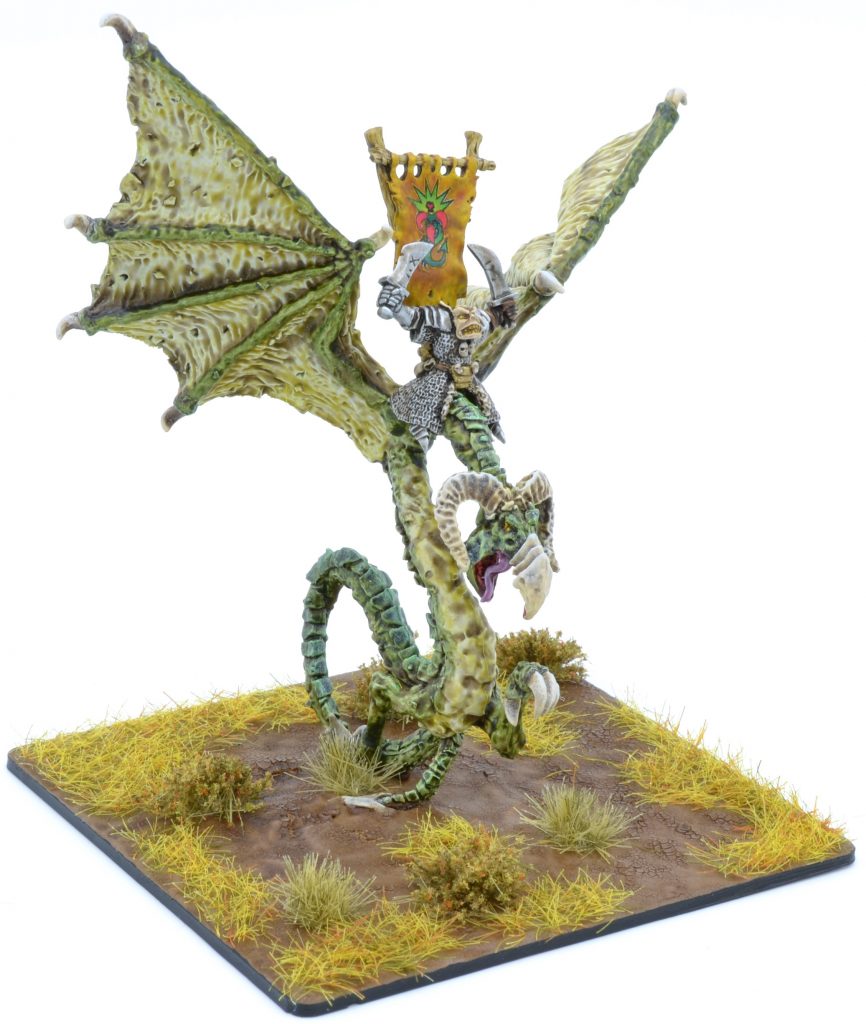 The Orcs are a formidable foe.
And yet, they are not all about war. Far from it. While staking a claim to a home in Tineré often forces them to fight, they are also accomplished engineers, adept mages and deeply faithful to the gods that they revere. They trade skilfully with produce and artisan works valued across the whole continent. They are also accomplished sailors and explorers. The Orc nations are a complex interaction of warrior culture with faith and trade.
In a future update, we will explore the sundered cousins of the Orcs and the the half of the Goblinoid descendants. The Goblins.